Climbing the Walls
February 24th, 2020
Finley is 5 years, 5 months, and 27 days old!
Emme is 2 years, 9 months, and 15 days old!
Tags: 2020, February, Inside, Sports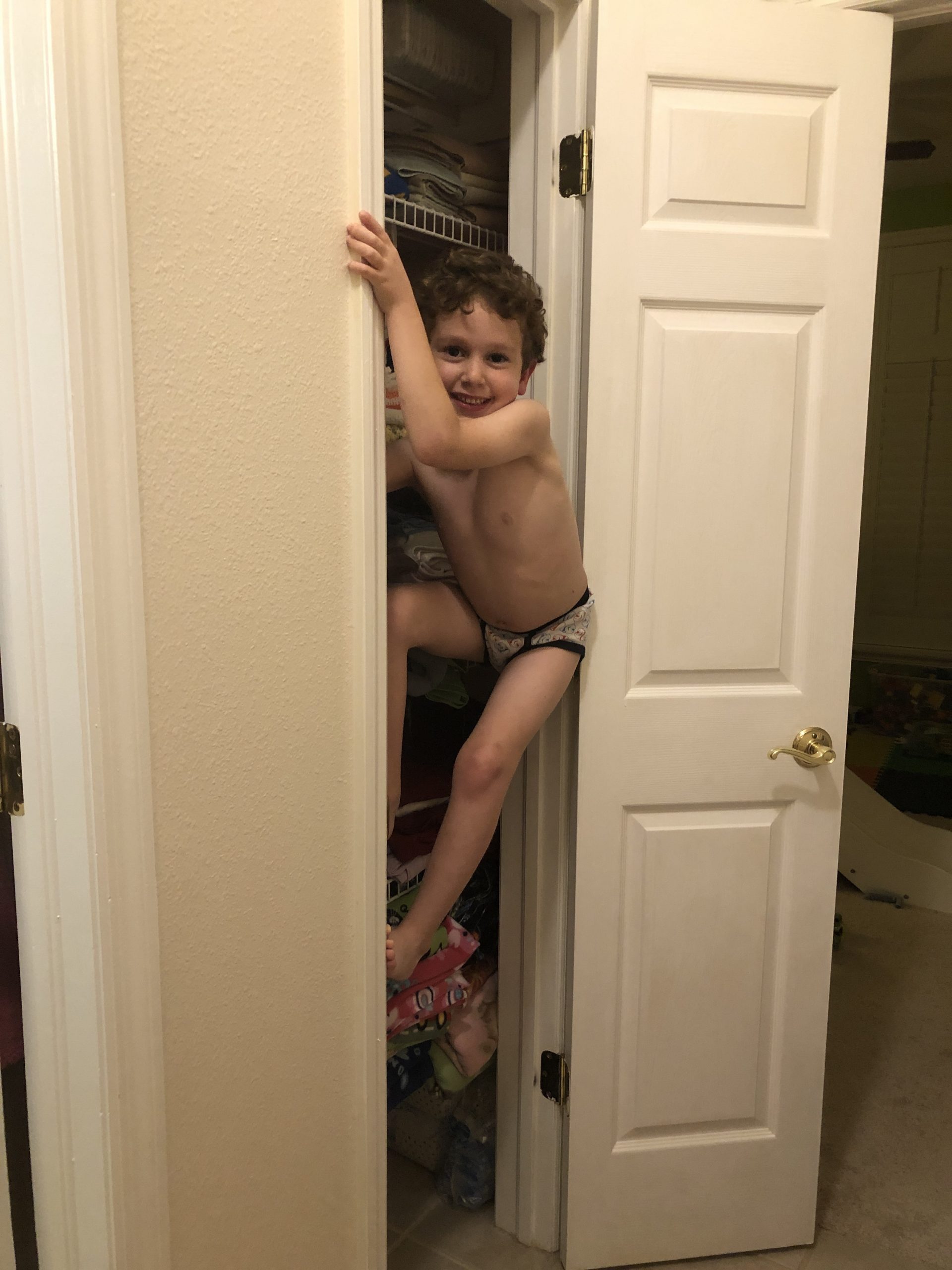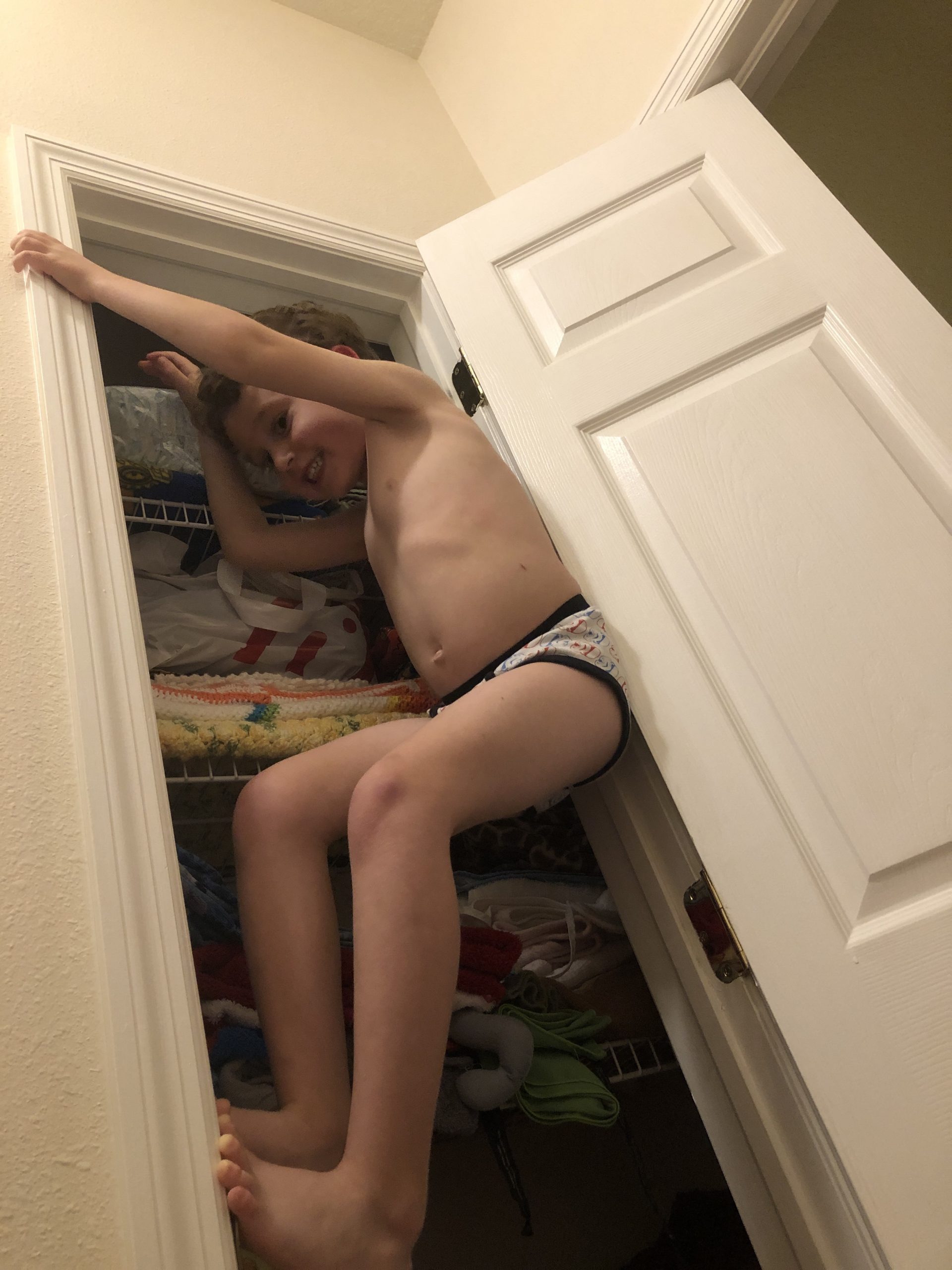 Mommy had thought it would be cool if we could shimmy up door jams. Neither Emme nor I see big enough yet. So Daddy came up with the idea to try the small hall closet. Emme's still too little, but I can do it!